Discovering new ways to prevent and treat infection
Infectious disease is still a major cause of human death, yet antimicrobial drugs are becoming less and less effective. By 2050, resistance to antimicrobial drugs is predicted to kill more people than cancer.
Our research addresses a triad of factors – host, pathogen and microbiome – to innovate the discovery of new therapies.
In discovering new ways to prevent and treat infectious disease, it is vital we have a detailed mechanistic understanding of disease processes, how they impact human pathology, and the feasibility of therapeutically targeting such mechanisms.
Our infrastructure and research expertise provides us with a unique ability to study infectious diseases within the context of disease as a whole. We take into account the complex set of feedback loops between pathogens, host immune systems and our own microbiota.
Our multidisciplinary research benefits from our proximity to clinics through Health Innovation Manchester, which provides the opportunity for sourcing relevant patient cohorts and primary human cells and tissues.
We also have direct access to state-of-the-art core facilities including:
single cell technologies;
systems microscopy and bio-imaging;
flow cytometry, imaging flow cytometry and CyTOF;
BSL3 and gnotobiotic facility.
Grant success
We hold significant grant funding from the Wellcome Trust, the research councils and industry.
Groups that attract funding include the Manchester Immunology Group (MIG), which studies the body's defence system (immune system) and how it tackles infections like parasitic worms, and the Manchester Fungal Infection Group (MFIG) with a focus on fungal infection biology and translational antifungal research.
£16.6m
Active grants for investigators
£8.3m
Funding from the Wellcome Trust
£2.16m
Funding from research councils
Areas of research activity
Featured projects
See a selection of current research projects, which aim to make a positive impact on health and disease both nationally and globally.

Featured researchers
Professor Judi Allen
Professor of Immunobiology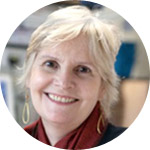 Judi's lab studies the interaction between helminth parasites and their hosts, in order to understand the function of the 'type 2' immune response typically induced in response to helminths. Her research is funded by the Medical Research Council and the Wellcome Trust.
Professor Jeremy Derrick
Professor of Medical Microbiology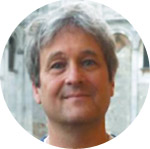 The aim of Jeremy's work is to understand the structures of the proteins on the surface of bacteria, how they work and how they interact with the molecules of the human immune system. He is working on a new approach to the development of a vaccine against meningococcal meningitis.
Professor Richard Grencis
Professor of Immunology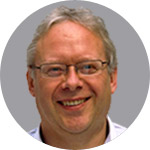 The goal of Richard's research group is to understand in detail how roundworm parasites survive in infected individuals and why our immune system cannot remove them from the body. This will help develop better ways of combating infection through the development of vaccines.
43
Principal investigators and research fellows
12%
Proportion of clinical academics
84
Postgraduate research students
Training future scientists and doctors
We are strongly committed to training and education at both postgraduate and undergraduate level.
Some of our principal investigators are supervisors on two flagship PhD programmes within the Faculty:
Publications overview
585
Number of academic journal publications 2013-2017
1.90
Field-weighted citation impact
9,146
The number of times the publications were cited