Established in 1919, psychology at Manchester is so large and diverse that it spans several departments. Our intrinsic links to fields across basic, health and clinical science (as well as education and business) help expand our psychology activity by integrating it with broader disciplines.
In this way, psychology at Manchester represents real strength and impact across neuroscience, biology, experimental psychology, public health, forensic, and applied psychology, including clinical and health psychology.
Breadth and depth of expertise
We cover a diverse range of topics, methodologies and applications. Our researchers collaborate internationally and work alongside the NHS, charities and public health bodies to best serve the community.
We address key topics including the fundamentals of human perception and memory, what happens when these go wrong, the fundamentals of developmental language and communication, and how we can best care for those with mental health difficulties.
A cross-disciplinary structure
We operate across multiple divisions within the Faculty of Biology, Medicine and Health, enabling us to undertake research and generate teaching opportunities across disciplines.
Division of Neuroscience
Division of Psychology and Mental Health
Division of Psychology, Communication and Human Neuroscience

Research
Manchester is tackling the big questions facing mental health, development and breaking down the mysteries of the brain. Our researchers are leading globally influential research to understand brain function and help make a difference to the health, wellbeing and healthy development of society.
We cover a wide range of topics, such as applied clinical and health work, including mental health and wellbeing, as well as basic neuroscience, brain imaging, cognitive modelling, perception, language, memory and cognition, visual perception, virtual reality, time perception, and socio-cognitive development.
We also carry out research into investigating the causes of mental health difficulties, developing and evaluating new psychological treatments, and working with public health organisations to improve health.
Our facilities include a fully-equipped EEG lab, eye-tracking facilities, a fully-furnished and equipped child study centre, a newly-built virtual reality suite, and links with many health, forensic and social care organisations.
Led by Professor Richard Baines, the Division of Neuroscience brings together expert researchers and lecturers in brain imaging and stimulation and experimental techniques, from single cell recordings to observing human behaviour. We also study the effect of brain disease on day-to-day functions.
Five key questions we tackle
How do we use sensory information to initiate actions and interact with the world, and can virtual reality aid this research?
How is our perception of time affected by our own experiences?
How does the brain choose what information to learn, store and later remember, and how does this change with age?
How can we best understand the sensory experiences of individuals with autism?
How can we best use neuropsychology, neuroimaging and experimental methods to understand and treat brain disorders?
Led by Professor Richard Brown, the Division of Psychology and Mental Health has experienced clinical researchers and practitioners who are committed to understanding and treating mental health difficulties and helping people to achieve good physical health.
We frequently work to address public health issues by working alongside government and healthcare bodies such as the NHS.
Six key questions we tackle
What are the causes of mental health difficulties such as psychosis and depression?
How can we best treat individuals who struggle with their mental health?
What is the role that technology can play in understanding and treating mental health?
How can we help people to achieve behaviour change for a healthier life?
What factors (e.g. stress, interpersonal relationships) influence health and wellbeing?
Does better communication between healthcare professionals and patients improve the outcomes of medical consultations and procedures?
Led by Professor Anna Theakston, the Division of Psychology, Communication and Human Neuroscience has a multidisciplinary team including audiologists, healthcare scientists, language therapists and psychologists to help improve the quality of life for individuals of all ages.
In a society where language, hearing and communications skills are vital, we are striving to understand treat difficulties in these areas through world-leading research.
Five key questions we tackle
How do children go from gestures and babbling to being able to hold conversations, reason with others and make friends?
How do children develop and use language within and across cultures?
What happens when developing language skills goes wrong?
How can we best treat and prevent hearing loss across the lifespan?
How can we translate research into a direct benefit for those with hearing difficulties?
The University also has specialists in business psychology within Alliance Manchester Business School and the psychology of education within the Manchester Institute of Education.

Featured research areas
These are a few examples of psychology research groups at Manchester, and the questions being asked by our researchers.
Our people
Our academics contribute to internationally recognised research and teaching, and bring a rich diversity to psychology research at Manchester.
You can view a full list of academics in the University Research Explorer, including links to individual profiles with contact details:
Featured researchers
Professor Sandra Bucci
Professor of Clinical Psychology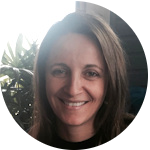 Sandra's research focuses on psychosis and interventions for the condition. She teaches on the ClinPsyD programme and is co-Director of the Complex Trauma and Resilience Research Unit.
Dr Ellen Poliakoff
Senior Lecturer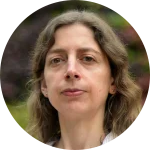 Ellen explores perception-action relationships, with particular applications in Parkinson's disease. She is Co-Director of the BEAM lab and Director of Social Responsibility in the Division of Neuroscience and Experimental Psychology.
Professor Anna Theakston
Professor of Developmental Psychology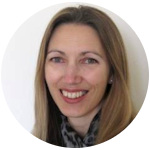 Anna is Co-Director of the ESRC International Centre for Language and Communicative Development (LuCiD), which investigates how children use language to communicate.
Study
Manchester is an outstanding place to study psychology. Our students learn from leading researchers and clinicians who are making exciting discoveries in the fields of psychology and mental health.
Taught and research degrees
A full list of our undergraduate, master's and postgraduate research programmes can be found on the Faculty website.
Professional development
We also offer a range of courses for continuing professional development (CPD) in psychology and mental health.
Hear from our students
Find out what it's like to study psychology at Manchester on the Faculty student blog.

Public and patient engagement
We put patients' views at the centre of our research.
We work with local schools, community groups and service users to understand how research can benefit them. This helps us to ensure that science is for and informed by everyone.
Some of our projects include Dance with Parkinson's, a collaboration with the English National Ballet to explore dance as a way to improve movement and communication for people with Parkinson's disease.
Our CARMS project sees individuals with lived experience of mental health problems generously contribute their highly personal perspectives to help our researchers produce research informed by in real life needs.
Find out more about public and patient engagement within the Faculty.
The psychology community at Manchester includes many enthusiastic, committed and award-winning science communicators who take part in a range of projects aimed at our local communities and the general public. These include:
activities with schools that enable pupils to learn about psychology study options and careers;
working with local organisations such as the Museum of Science and Industry and the Manchester Museum;
working with local artists and community groups;
translating and promoting science to the wider community.
Some of our activities contribute to wider events such as:
We also provide opportunities for our PhD students to engage with the local community by becoming a Widening Participation Fellow.